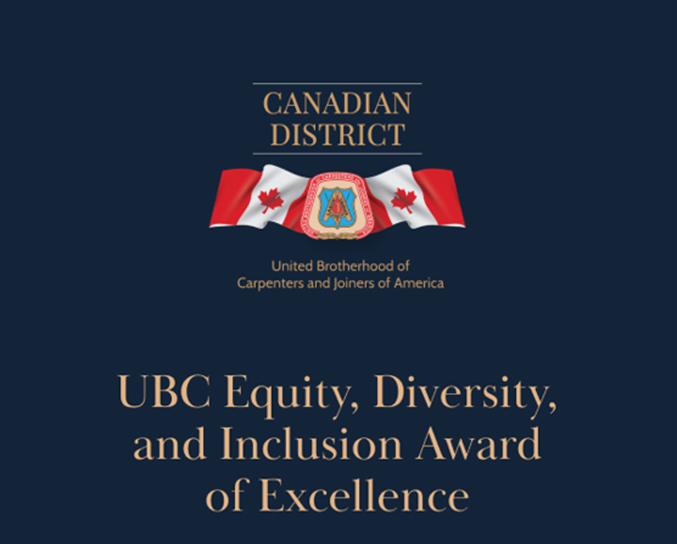 Members,
The UBC Canadian District is excited to announce our 1st Annual UBC Equity, Diversity & Inclusion Award of Excellence!
Nominations have been extended to March 31, 2023.
If you know of a UBC member and/or Employer who you feel deserves to be recognized for their outstanding efforts towards making our environment equitable and inclusive for all workers, you can nominate them for a UBC Equity, Diversity & Inclusion Award here:
We encourage everyone to consider nominating a deserving member.
You may nominate one UBC Member or Employer for each of the following categories:
Mentee
Mentor
Employer
Employer participating in the UBC Apprenticeship Service Program
For more information, please visit: https://ubc-asp.ca/ediawards/.