LifeWorks Member and Family Assistance Program (MFAP)
ACAW Trust Funds offers a Member and Family Assistance Program (MFAP) provided by LifeWorks. With this initiative, members have access to a confidential and professional support service. LifeWorks is available online and by phone 24/7. Phone: 1-844-880-9142
Download the LifeWorks brochure
Download the LifeWorks poster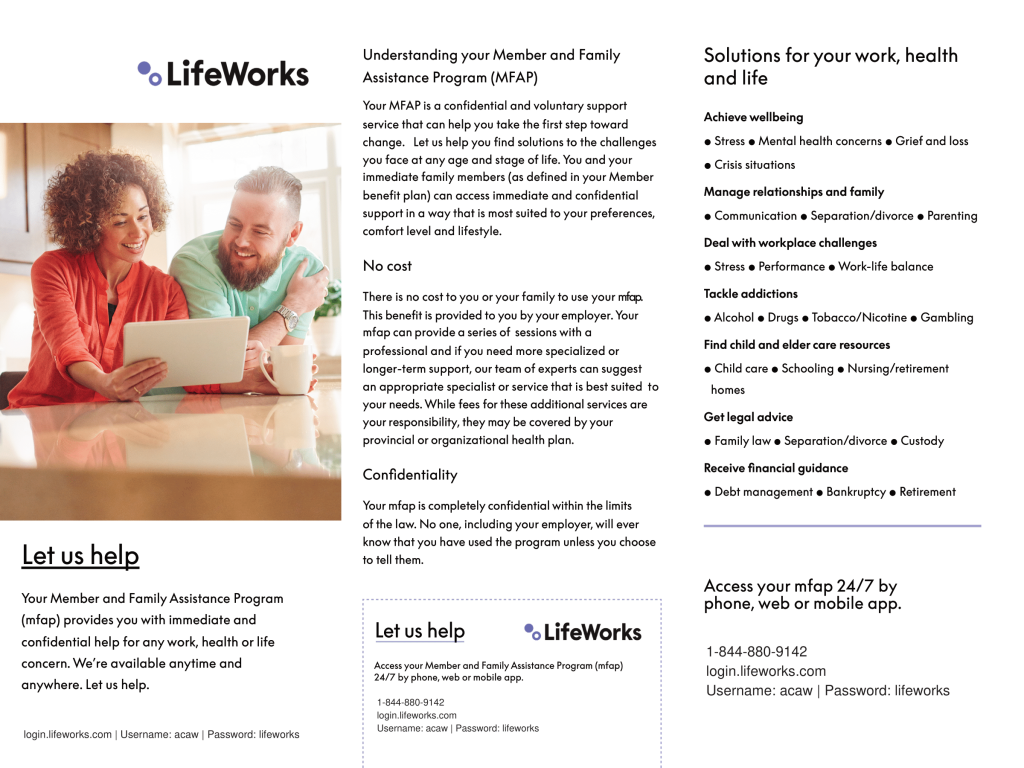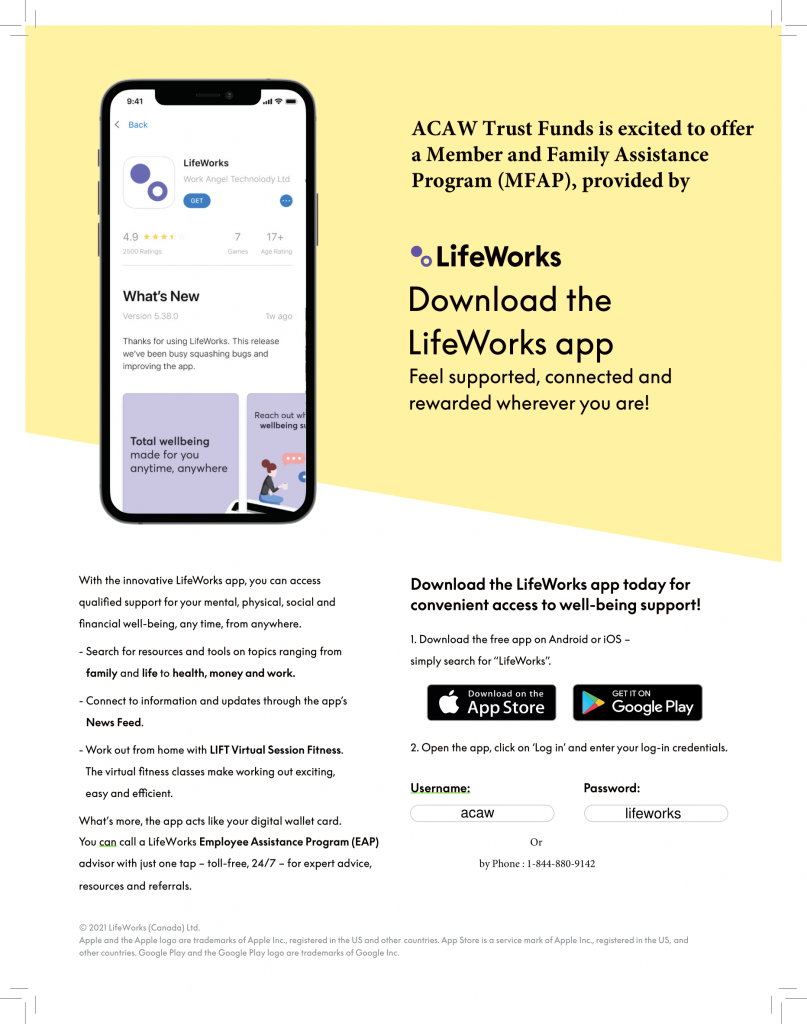 ---
Construction Employee Family Assistance Program (CEFAP)

CEFAP is a CLRA program that provides confidential personal assistance and self-development services for eligible Alberta construction & maintenance unionized workers/employees and their dependents.
For immediate response North America wide:
English 1-800-663-1142
French 1-866-398-9505
Hearing 1-888-384-1152
International access (call collect) 604-689-1717
---
Homewood Health
Homewood Health delivers a continuum of mental health and addiction services. Phone 1-800-663-1142.