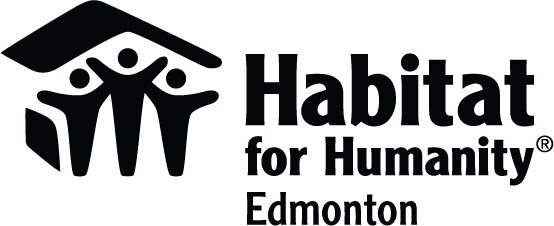 To our members:
Habitat for Humanity Edmonton is currently scheduling construction volunteers at their new Spruce Grove build, which is scheduled for completion in 2022. We encourage our members with spare time and skills to consider contributing to Habitat for Humanity's Edmonton's work to eliminate barriers to a better, healthier, more financially stable life for hard-working families in need.
A few details about this opportunity:
The build project is part of Habitat for Humanity Edmonton's 30th anniversary celebrations.
Habitat for Humanity Edmonton is compiling a list of volunteers designated to this build who are able to volunteer at least two shifts monthly.
These designated build volunteers will receive ongoing communication about the status of the build and opportunities to volunteer directly.
Habitat for Humanity Edmonton asks for flexibility and patience from volunteers regarding scheduled shifts, as volunteer shifts may be cancelled due to site, weather, and scheduling delays.
Build days run Tuesday to Saturday from 9 am – 4 pm
Volunteers are asked to bring the following with them for their day: lunch, water bottle/coffee, face masks, work gloves, safety glasses, CSA certified Steel-toed shoes
All volunteers are oriented and led by Habitat for Humanity Edmonton staff and crew leaders
E-mail volunteer@hfh.org or call Monica at 780-451-3416 x222 to get on the volunteer list. Habitat for Humanity Edmonton will be in touch with the schedule and further details.
For more information, visit Habitat for Humanity Edmonton.