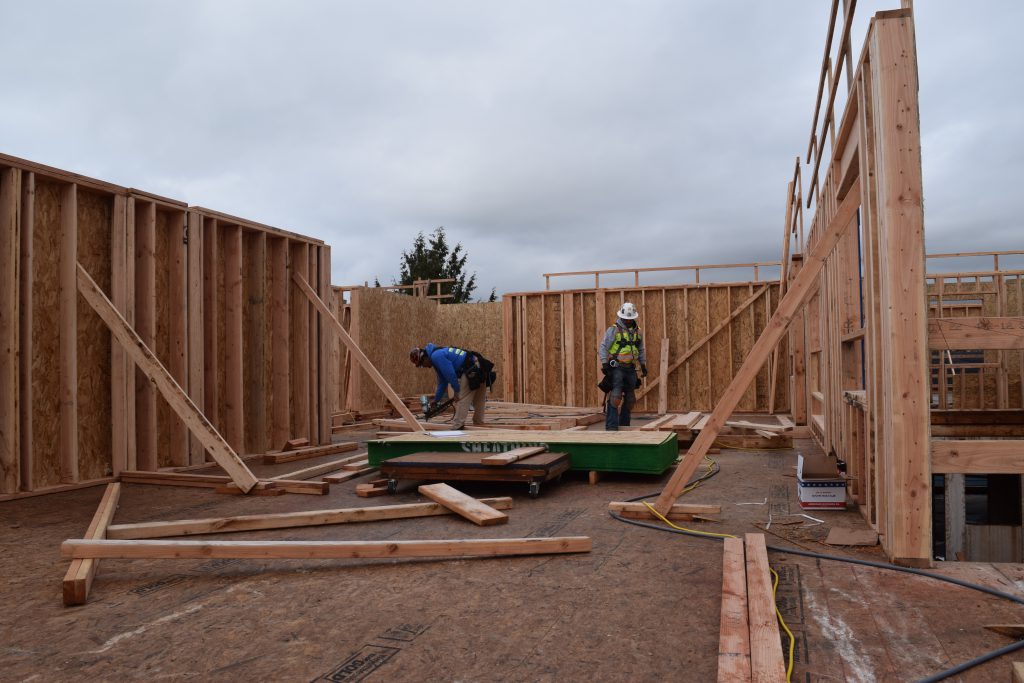 Brothers and Sisters,
Do you have experience in residential construction and framing?
The Alberta Regional Council of Carpenters and Allied Workers is working on a new residential construction partnership. The contractor is seeking carpenters with experience in residential framing.
The Alberta Regional Council is focused on developing new opportunities for our members and we are excited by the continuing potential of residential construction market segment. According to Statistics Canada, in Alberta urban housing starts totaled 1,853 in February 2021, a year-over-year increase of 34.4 per cent. Canadian housing starts increased by 15.3 per cent over the same period.
According to BuildForce Canada, the residential construction sector is tasked with recruiting and training 151,000 workers over the coming decade as 131,000 workers, or 22 per cent of the current labour force, retire and moderate gains in renovation and maintenance employment lead to higher labour force requirements to keep pace with rising construction demands.
If you are interested in pursuing work in residential construction framing, please contact:
Rob Carlson
Director of Organizing – Northern Alberta
780.733.2153
rcarlson@albertacarpenters.com
Dave Hunter
Organizer
780.733.2151
dhunter@albertacarpenters.com