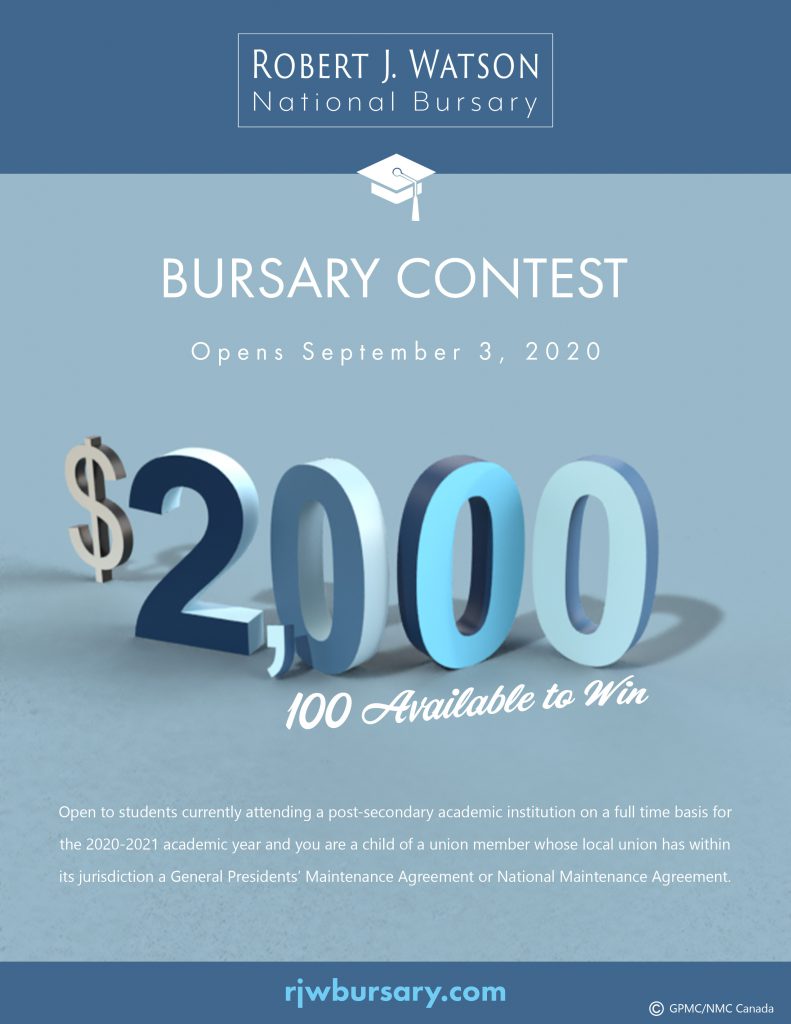 Dear Brothers & Sisters,
Please be advised that the 2020 RJW Bursary Program will be opening to accept applications on September 3, 2020. This year one-hundred (100) two-thousand ($2,000) dollar bursaries are available to be won to supplement the cost of post-secondary education. The lottery to select winners will be taking place at the end of November.
All applications must go through rjwbursary.com.