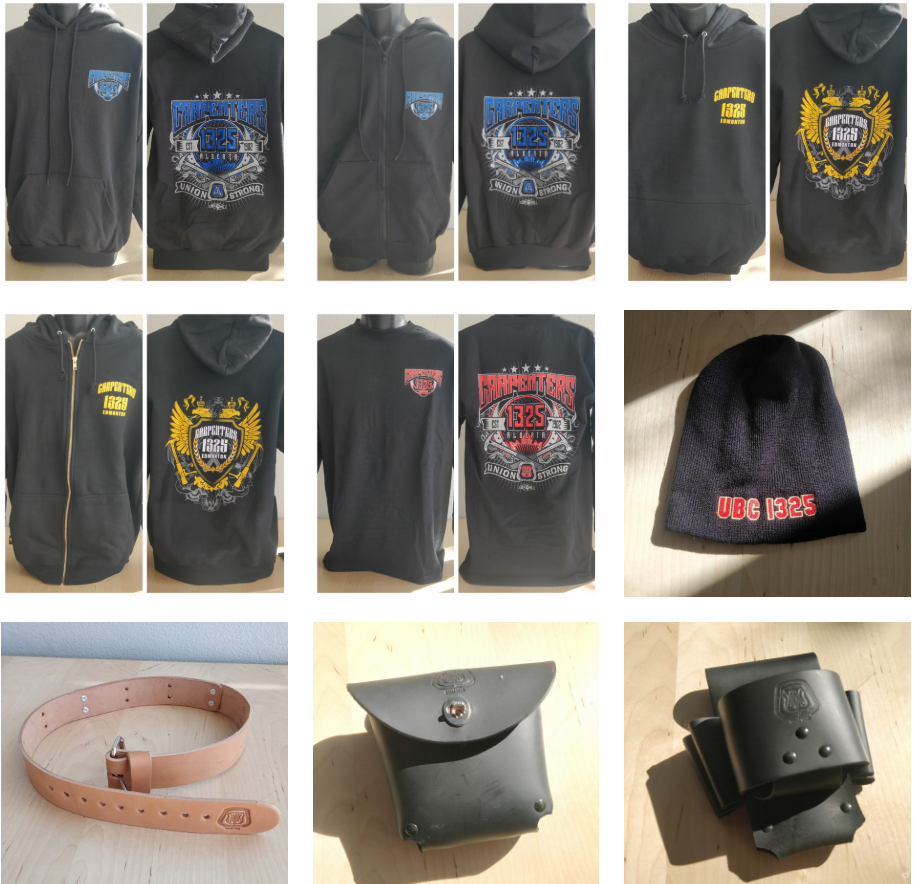 We have added a merchandise page to the website.
Merchandise includes items like fire-retardant hoodies, toques, tool belts and accessories. All merchandise is available to members only. Pick up is available at the Edmonton Council Office only and the member or a person designated by the member must present proper identification.
We encourage you to visit the page to review available items and for payment information.