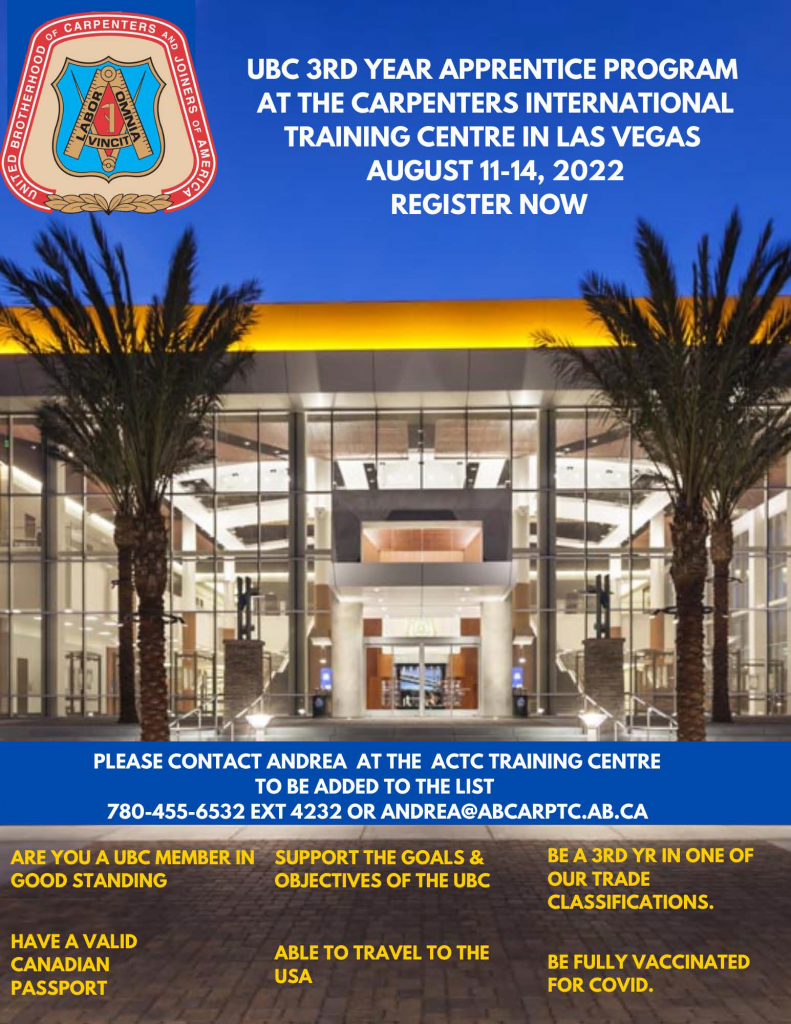 Members,  

Registration is now open for third-year Apprentice Training at the International Training Centre in Last Vegas from August 11-14, 2022.

Requirements:

Must be a member in good standing
Must support the goals and objectives of the UBC
Must be a third-year Apprentice in one our trade classifications
Must have a valid passport
Must be able to travel to the U.S.
Must be fully vaccinated for Covid

To be added to the list, please contact Andrea Black at the Alberta Carpenters Training Centre at 780-455-6532 ext. 4232 or email Andrea@abcarptc.ab.ca.