Dear Members,

The Alberta Regional Council of Carpenters and Allied Workers (ARCCAW) has been working to expand our market share for carpenters in the province's homebuilding industry. We're pleased to announce a new partnership with a homebuilder that will offer pension and benefits to our members. 

Currently, the homebuilder is seeking members with experience in residential construction and framing. This includes apprentices and also journeymen who can lead a crew and provide their own air compressor and power tools on projects. Journeymen carpenters will be compensated accordingly for supplying tools. This new partnership is an important milestone for Alberta Carpenters and complements our other partnerships with homebuilders.

All eligible members of Local 1325 are encouraged to apply. Please refer to the chart below for an example of wage rates and benefit contributions. Actual contractor wage rates may vary.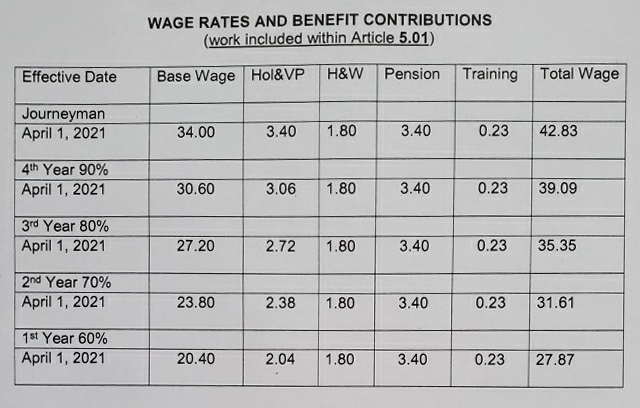 If you are interested in pursuing this opportunity or if you require more information, please contact:

Dave Hunter
Organizer
780.733.2151
dhunter@albertacarpenters.com